"LIDERA JOHN MAXWELL" CAMPAIGN GENERATION – AUGUST 2022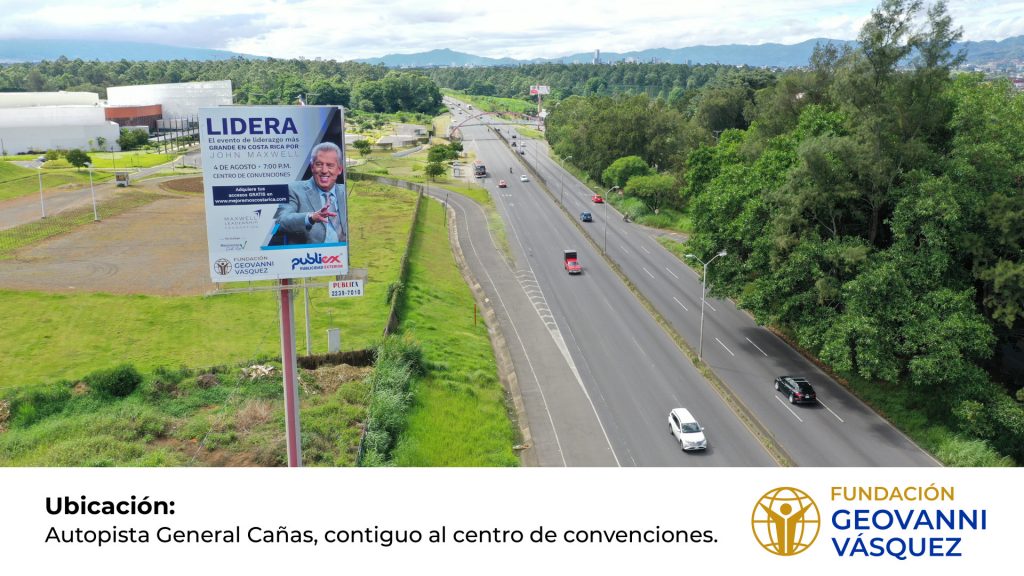 On August 4, 2022, at the National Convention Center of Costa Rica, the Mejoremos Costa Rica Foundation and the Maxwell Leadership Foundation hosted the largest leadership event in the country; a non-profit event that aimed to improve the quality of life and performance in society by educating and enhancing the life skills, soft skills, cognitive, emotional, and psychosocial capacities of the elderly and young.
Recognizing the significance and the positive impact that such initiatives have on the development of the human being, THE FOUNDATION GEOVANNI VÁSQUEZ joined the event supporting their dissemination by running a billboard campaign.

Our special thanks to:
PUBLIEX Corporate Group, whose support enabled the spread of this advertising campaign on its billboards.
Jean Franco Vásquez Guzman