"MI CORAZÓN TICO" CAMPAIGN GENERATION– APRIL 2022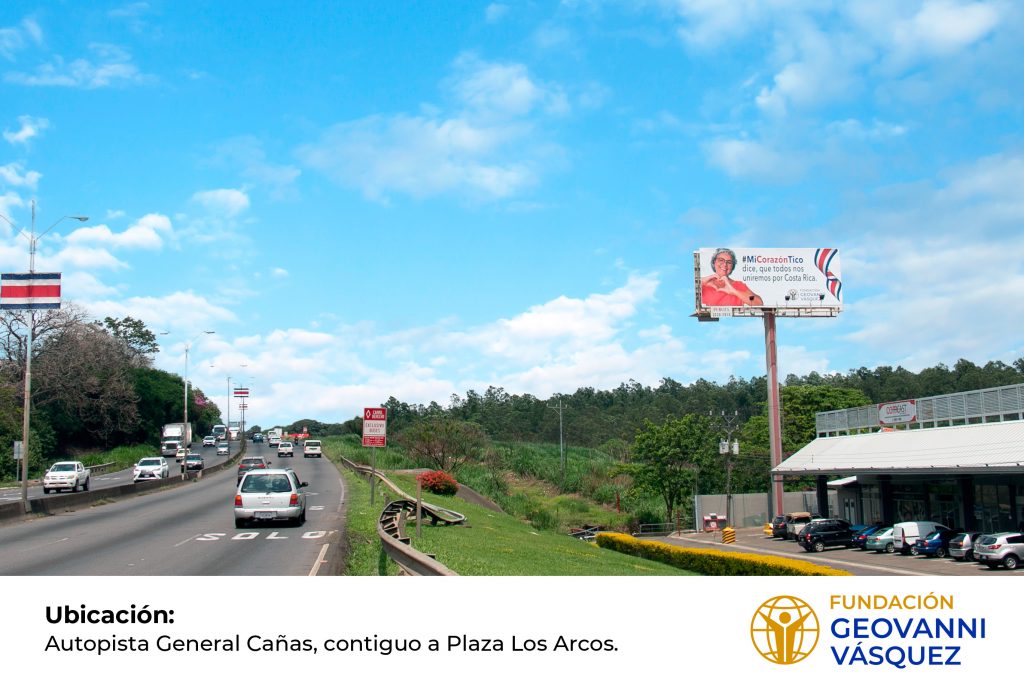 Given the significant democratic event that occurred on April 3, which allowed the official election of the new president of the Republic of Costa Rica. Whom has a great responsibility to practice the best and greatest actions for the benefit all society.
With the understanding that prior to elections, the different political forces that participate in these processes, generate to a lesser or greater extent events that fragment it, in view of this and for the first time in the history of Costa Rica, THE FOUNDATION GEOVANNI VÁSQUEZ made the decision to generate an advertising campaign throughout the national territory called "MI CORAZÓN TICO", to position feelings of union, motivation, hope, credibility, respect and others, in such a way that freedom and peace are always present in the country.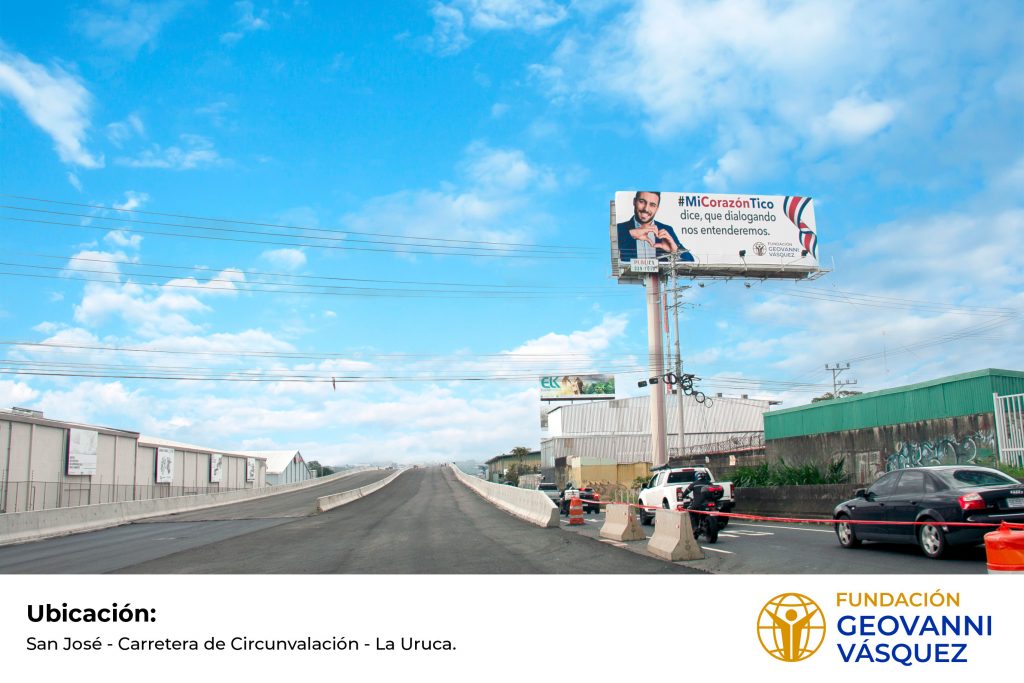 Our special thanks to the following people and companies, who with their great effort, support and contributions, allowed the realization of this campaign.
Mr. Alejandro Jiménez Ramírez.
Mr. Fabián Madrigal Quirós.
Mr. Manuel Chacón Rosania
Grupo Corporativo Publiex
Exodus Advertising Agency
Constructora ENSA Arquitectos -Ingenieros