MEETING WITH THE PRESIDENT OF COSTA RICA, Phd. RODRIGO CHAVES.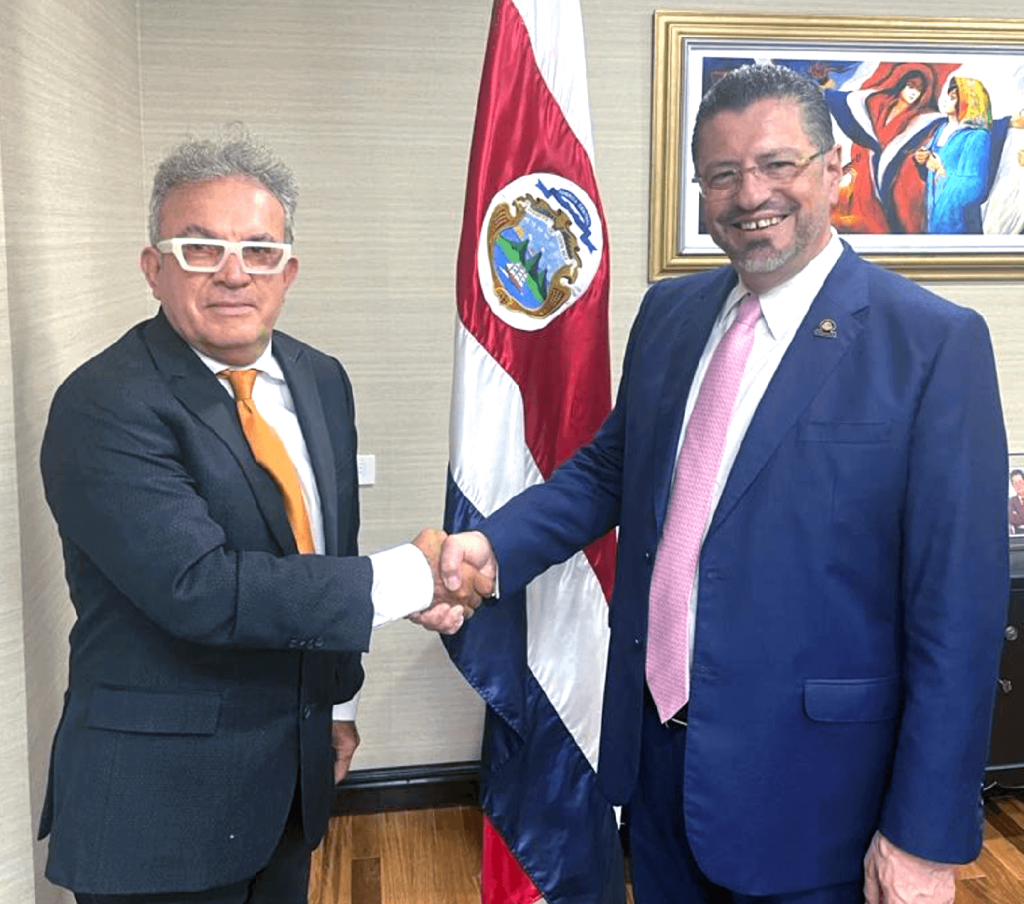 CAMPAIGN: ROAD PREVENTION
Mr. Geovanni Vásquez V. on behalf of the GEOVANNI VÁSQUEZ NON PROFIT FOUNDATION, had a meeting with the President of Costa Rica, Dr. Rodrigo Chaves Robles.
Among the topics discussed, of special importance was the Non profit Foundation next project, which will consist of the launching of a Communication Campaign called: " ROAD PREVENTION ", which will help contain the very high accident rate on highways.
This campaign will be featured across various media channels, and given the joint efforts assessed, its impact is anticipated to commendably transcend throughout the entire social and institutional community.
" WE WILL HAVE SAVED HUMAN LIVES "