CAMPAIGN CREATION, CHILD ABUSE IS NOT A GAME AUGUST 2023.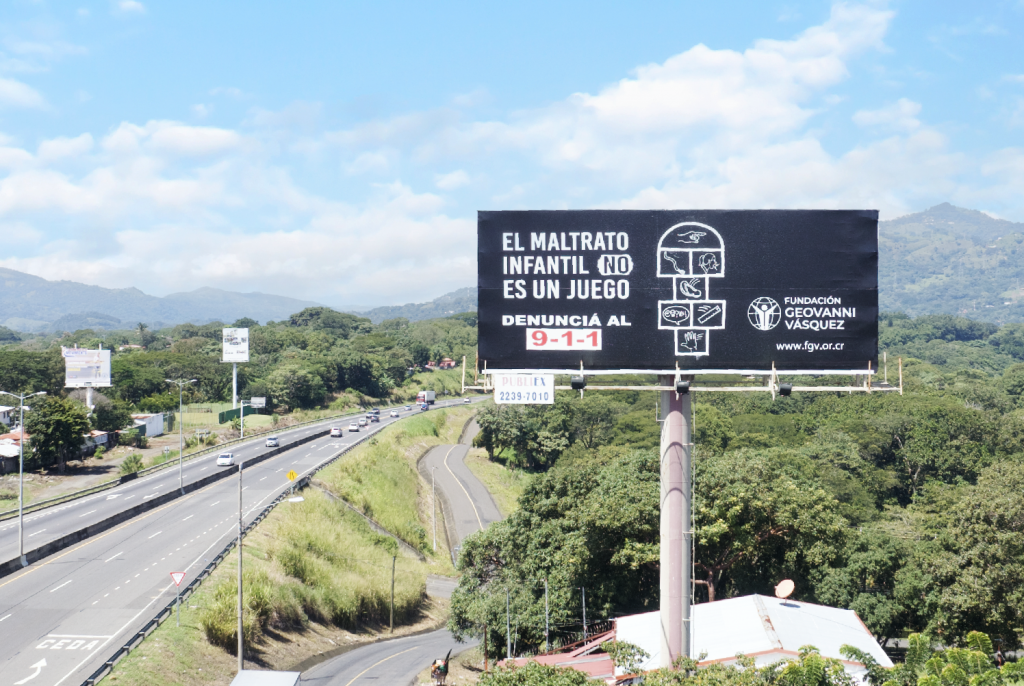 In Costa Rica, many boys, girls, and adolescents are exposed to different types of abuse every day. According to data provided by PANI, as a result of calls to 911, there were 11,667 calls for physical aggression, 3,418 for sexual abuse, 7,192 for psychological aggression, 17,065 for health negligence, and over 2,277 for leaving children alone at home.
This harsh reality demands that society at large, private companies, state institutions, and NGOs take all possible actions to help in the consolidation of immediate solutions.
Say no to child abuse!
Acknowledgments
This campaign, now displayed across various medias , was achieved thanks to the professional and financial support from the following individuals and private corporate groups:
Sr. Jean Franco Vásquez Guzmán
Exodus Advertising Agency
Publiex SSA
Constructora ENSA Arquitectos